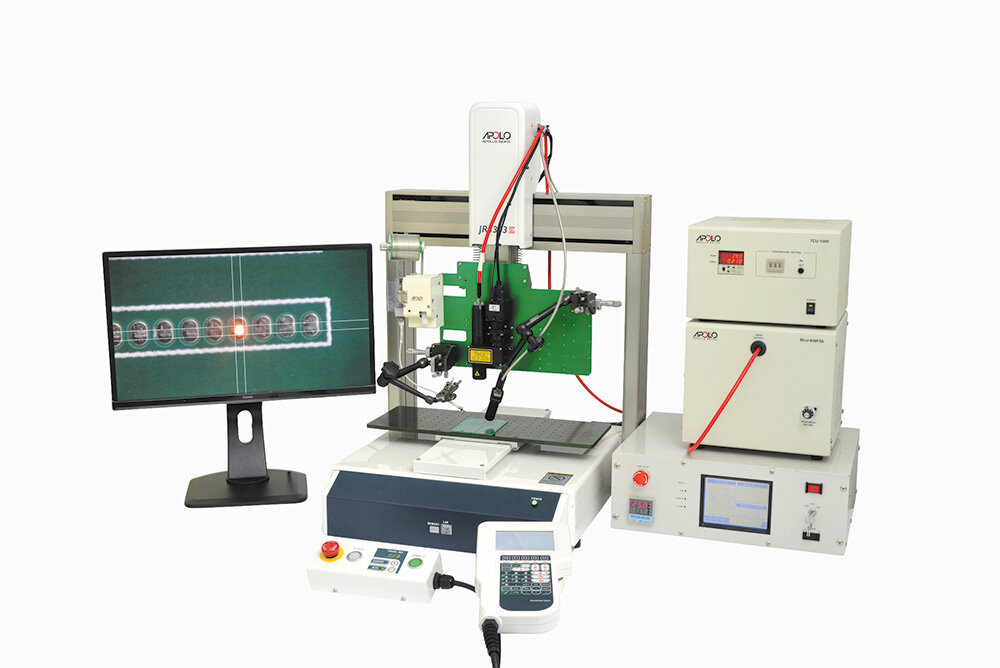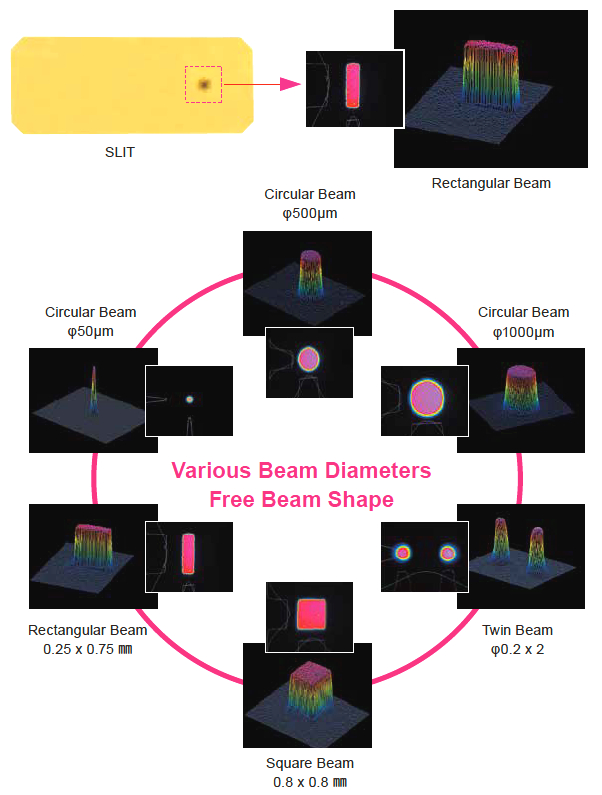 Apollo - J-CAT MLU-808FS/ MLU-980FS Desktop Laser Soldering Robot

Apollo - J-CAT MLU-808FS/ MLU-980FS Desktop Laser Soldering Robot
Our Desktop Laser-Soldering Robot
This robot is non-contact soldering that heats up the target with a high energy light emitted from an oscillated laser diode and is focused with a lens. Wavelength can be either 808nm or 980nm, varying between models.
Slit Beam: Laser-Shaping Technology Option
Although the laser beam shape is generally circular, this originally developed SLIT plate (metal plate with a hole) enables virtually any type of laser beam shape. Since the beam shape can be conformed to the part shape, damage to adjacent parts is greatly reduced.
Solder Paste Dispensers
Achieve ultimate small volume stability with precision nozzels. Dispensing technology provides an alternative to the classic wire feed approach. Dispensers allow for a precise amount of solder paste to be evenly distributed in micro amounts. This approach eliminates waste and increases cost effectiveness.
Lenses
The type of lens to form a laser beam is composed of two components, the "Input lens" and "Output lens". With the combination of these lenses, over 100 diameter variations can be achieved.
The TCU-1000 Optional Unit
This non-contact radiation thermometer measures the temperature of the soldering point in real time. Select it from the accessories listing below to learn more about how it can keep your laser machine stable.