Product Information:


The BINDER incubator of the BD series with gravity convection is the specialist in long-term and stable continuous operation. This incubator is specially designed for gentle incubation of organisms, as well as conditioning of heat-sensitive media or microbiological heating

Performance characteristics

Electronically controlled APT.line™ preheating chamber assuring temperature accuracy and reproducible results
Temperature range from 5 °C (9 °F) above room temperature to 100 °C (212 °F)
DS control with integrated timer 0 to 99 hrs
Digital temperature setting with an accuracy of a tenth of a degree
Independent temperature safety device class 3.1 (DIN 12880) with optical alarm
Adjustable ventilation by means of front ventilation flap slide and rear exhaust Ø 50 mm
Inner glass door
RS 422 interface for communication software APT-COM™ DataControlSystem
Units up to 115 liters are stackable
2 chrome-plated racks included
BINDER test confirmation
Options

Access ports with silicone plug, 10, 30, 50 mm
Switchable waterproof interior socket 230 V AC (max. 500 W), protection class IP 65, with corresponding plug. Max. permissible operating temperature 50 °C
Switchable audible alarm for over temperature. Adjustable limit on the independent temperature safety device
Additional PT 100 temperature sensor, flexibly installed with external connection, includes LEMO connector (3-pin)
Temperature measurement acc. to DIN 12880 (15 measuring points) at 37 °C or at specified temperature with measuring protocol and certificate
Calibration certificate, measurement in center of chamber at 37 °C or at specified testing temperature
Extension to calibration certificate. Each additional measurement at additional measuring point or testing temperature
Anti-slip rubber pads for safe stacking (1 set of 4 pieces)
Data Logger Kit T 220: For continuous temperature recording of -90 °C to 220 °C. Kit includes 1 data logger, PT 100 sensor with 2 m Teflon extension cable and 1 fixture for mounting to the BINDER unit
Data Logger Software: Configuration and evaluation software for all BINDER Data Logger Kits, incl. data cable
Rack, chrome-plated
Rack, stainless steel
Perforated shelf, stainless steel
Door lock
Please contact sales office for quotation


General Specifications
Exterior dimensions
Width (mm) 435
Height (incl. feet) (mm) 495
Depth (mm) 520
Plus door handle and connection (mm) 90
Wall clearance, rear (mm) 100
Wall clearance, side (mm) 100
Steam space volume (l) 36
Number of doors (ea.) 1
Interior dimensions
Width (mm) 222
Height (mm) 330
Depth (mm) 277
Interior volume (l) 20
Racks (number standard/max.) 2 / 3
Load per rack (kg) 12
Permitted total load (kg) 25
Weight (empty) (kg) 26
Temperature data
Temperature range from 5 °C above ambient temperature to (°C) 100
Temperature variation

at 37 °C (± K) 0,5
at 50 °C (± K) 1,8

Temperature fluctuation

at 37 °C (± K) 0,2
at 50 °C (± K) 0,3

Warm-up time 1)

to 37 °C (min.) 49
to 50 °C (min.) 51

Recovery time after doors were open for 30 sec. 1)

at 37 °C (min.) 3
at 50 °C (min.) 4
Electrical data
IP protection class acc. to EN 60529 IP 20
Voltage (± 10%) 50/60 Hz (V) 230
Nominal power (kW) 0,2
Energy consumption at 37 °C (W) 11
1) To 98% of the set value
All technical data are specified for units with standard equipment at an ambient temperature of 25 °C and a line voltage fluctuation of ±10%. The temperature data is determined in accordance to factory standard following DIN 12880, respecting the recommended wall clearances of 10% of the height, width and depth of the inner chamber. All figures are typical average values for series devices. We reserve the right to alter technical specifications at any time.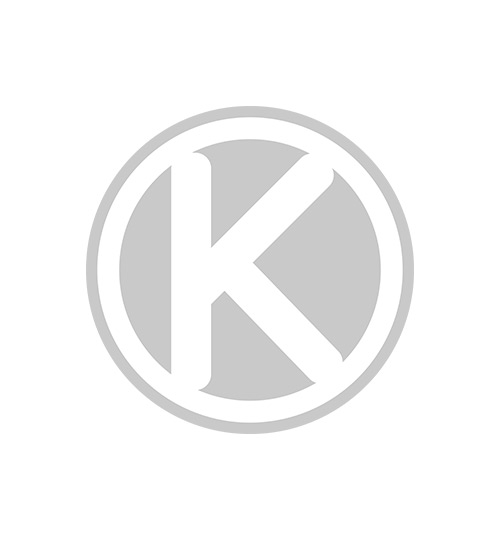 Binder - BD 23 Incubator With Gravity Convection