Product Information:
Environmental simulation chamber for complex alternating climate profiles.
A BINDER environmental simulation chamber of the MKF series is ideally suited for any cold and heat testing based on current temperature and climate testing testing methods according to DIN and IEC standards. The ease of operation and comprehensive standard equipment for this environmental simulation chamber ensures something special in use.
Performance characteristics:


Electronically controlled APT.line™ preheating chamber assuring temperature accuracy and reproducible results
Temperature range without humidity: -40 °C to 180 °C
Temperature range with humidity: 10 °C to 95 °C
Humidity range 10 % to 98 % RH
MCS controller with 25 storable programs of 100 sections each for a maximum of 500 program segments
User-friendly LCD screen
Integrated electronic chart recorder
Variety of options for the graphic display of process parameters
Real-time clock
Electronically controlled humidification and dehumidification system with capacitive humidity sensor and vapor pressure humidification
Integrated water storage tank
Heated viewing window with interior illumination
Programmable condensation protection for test material
Adjustable ramp function via program editor
230 V power socket on the right-side operating panel
Independent adjustable temperature safety device Class 2 (DIN 12880) with visual and audible temperature alarm
4 potential-free relay outputs that can be activated via MCS controller
Ethernet interface for use with optional GMP/GLP and FDA guideline 21 CFR Part 11 compliant APT-COM
DataControlSystem software
BINDER Communication software APT-COM™ 3 Basic Edition
Access port Ø 50 mm, left side
4 castors (2 with brakes)
Stainless steel rack included
BINDER test confirmation
Options


Access ports with silicone plug, 30, 50, 80, 100, 125 mm
Analog output for temperature 4 - 20 mA with 6-pin DIN socket (output not adjustable)
Securing elements for additional fastening of racks (1 set of 4)
Door lock
Additional measuring channel for digital display of specimen temperature with flexible PT 100 temperature sensor. Measuring data recorded through device interface
Temperature safety device for over and under temperature, Class 2
RS 422 interface
Temperature measurement acc. to DIN 12880-2 and 9-point humidity measurement/factory standard with protocol and certificate at 25 °C / 60% RH or at specified values
Calibration certificate for temperature and humidity. Measurement in center of chamber at 25 °C / 60% RH or at specified values
Extension to calibration certificate for temperature and humidity. Each additional measurement at an additional measuring point or set of values
BINDER PURE AQUA SERVICE containing single-use cartridge, cabling, and pump
Single-use cartridge for BINDER PURE AQUA SERVICE
Water circle, possibility to reuse water
Data Logger Kit TH 100/70: With two attachable combined sensors for temperature and humidity recording
Data Logger Kit TH 100: With one attachable combined sensor for temperature and humidity recording
Data Logger Kit TH 220: With PT 100 sensor for temperature recording
Data Logger Software
Data Logger converter cable (RS 232 to USB 2.0)
Rack, stainless steel
Reinforced rack, stainless steel, with 1 set of fasteners (4 pieces), max. load 70 kg
Shelf perforated, stainless steel
Notch-type access port in door, 100 x 35 mm
Water cooling
Please contact sales office for quotation
General Specifications
Exterior dimensions
Width (mm) 1000
Height (incl. castors) (mm) 1725
Depth (incl. cable and door handle) (mm) 915
Wall clearance rear (mm) 300
Wall clearance side (mm) 200
Viewing window width (mm) 288
Viewing window height (mm) 222
Number of doors (ea.) 1
Interior dimensions
Width (mm) 600
Height (mm) 480
Depth (mm) 400
Interior volume (l) 115
Racks (number standard/max.) 1 / 4
Load per shelf (kg) 30
Permitted total load (kg) 60
Weight (empty) (kg) 280
Temperature data
Temperature range (°C) -40 - 180
Temperature fluctuation (±K) 0,1 - 0,6
Temperature variation (±K) 0,1 - 1,3
Mean warm-up rate acc. to IEC 60068-3-5 (K/min.) 5,5
Mean cooling rate acc. to IEC 60068-3-5 (K/min.) 4,5
Max. heat compensation up to 25 °C (kW) 2,5
Climate data
Temperature range (°C) 10 - 95
Temperature fluctuation (±K) 0,1 - 1,3
Humidity range (% RH) 10 - 98
Humidity fluctuation (± % RH) = 2,5
Dew point temperature range (°C) 5 - 94
Max. heat compensation to 25 °C / 90% RH (kW) 0,4
Electrical data
IP protection class acc. to EN 60529 IP 20
Voltage (± 10%) 50 Hz (V) 400 V 3N~
Nominal power (kW) 4,5
Energy consumption 25 °C / 60 % RH (Wh/h) 1) 1250
Noise level approx. (dB (A)) 62
All technical data are specified for units with standard equipment at an ambient temperature of 25 °C and a voltage fluctuation of ±10 %. The temperature data are determinated in accordance to factory standard following DIN 12880 respecting the recommended wall clearances of 10 % of the height, width and depth of the inner chamber.All indications are average values, typical for units produced in series. We reserve the right to alter technical specifications at all times.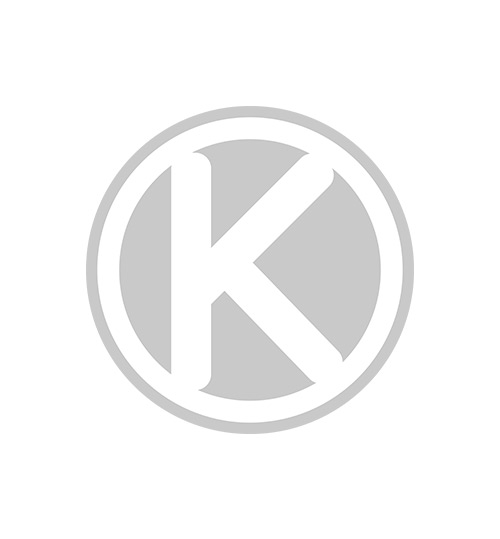 Binder - VDL 23 Vacuum Drying Oven