Simco Aerostat XC2

Extended Coverage Benchtop Ionizing Blower with Fan-stalled Indicator
Simco-Ion's Aerostat XC2 Blower provides complete wide area ionization protection and is designed and built for reliable, long-term static control. The XC2 offers outstanding coverage for larger areas with <12 second discharge times at 6 feet (1.8m) distance from the face of the blower. The weight-saving design allows the Aerostat XC2 to be mounted above the work surface, which is especially effective for flat-panel display module assembly.
Large, near symmetric ionization area coverage
Weight-saving design
Easy-to-use, built-in emitter cleaner
±10V self-balancing ("Micropulse") technology
Local alarm LEDs, Facility Monitoring System (FMS) connection and optional audible alarm
Integrated heater for warm air flow
TARGET MARKETS
Electronics Assembly
Life Sciences
Back-End Semiconductor Processing
Flat-panel Display
TARGET APPLICATIONS
The extended coverage of the Aerostat XC2 combined with its' lightweight design is perfect for neutralizing static charge from overhead and other large target areas.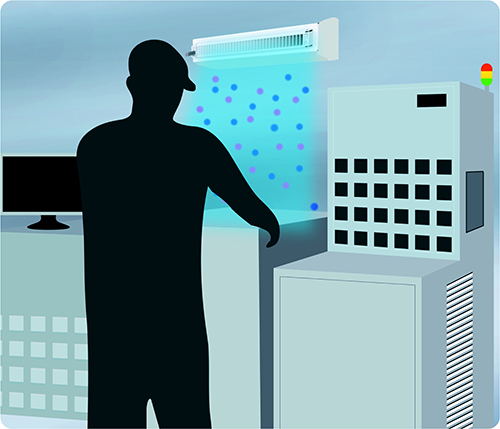 The Aerostat XC2 reaches an extended coverage area across the worksurface without sacrificing excessive work space.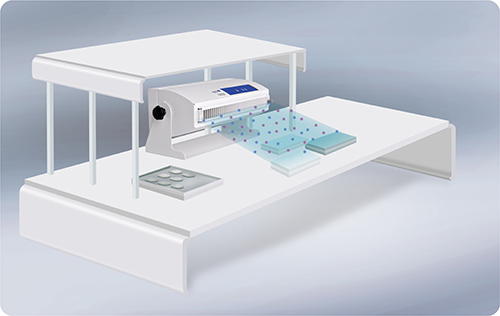 For additional information on the Aerostat XC2 Blower or other ionization solutions for static control and particle contamination control, contact Sales.
General Specifications
| | |
| --- | --- |
| Input Voltage | 100-240 VAC, 50/60 Hz; 0.5A (no heater), 3.5A (100-120 VAC heater); 1.9A (220-240 VAC heater) |
| Discharge | 1.0 sec @ 1' (1000-100V high fan speed) |
| Balance | 0 ±10V |
| Coverage Area | 3'W x 6'L (effective coverage area is up to 6' from the blower face) |
| Cleanroom Class | Meets ISO 14644-1 Class 6 (Fed Std. 209E Class 1000) |
| Dimensions | 14.13W x 7.2H x 6.55D in. (35.9W x 18.3H x 16.6D cm) with stand |
| Weight | 7 lbs (3.2 kg) with stand |