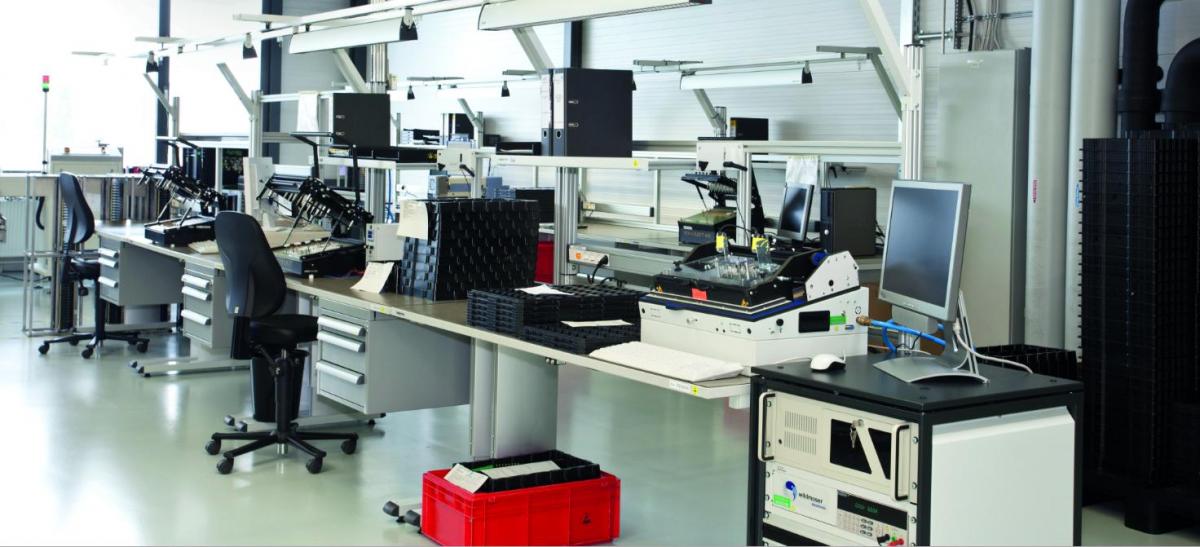 When it comes to creating custom ESD benches, we are more than just a purchase point.
Our team love to get fully immersed in crafting and conceptualising the ideal way to kit out your workspace. We love to take the pressure off of your shoulders, helping to evaluate your needs and how our products and accessories can add both benefit and value to your workplace.
So take a read below, and get a better grasp for our process. Keep an eye out at the bottom of our article for examples of how we have helped customers craft their very own custom ESD benches and workstation set ups!
Types of Benches That We Have On Offer
Firstly we will need to determine the best type of ESD bench to suit your requirements. That way you can get the best value for your money, along with the perfect workstation.
Bench Types

Classic Workstations
A classic bench is ideal for a wide range of industries including production lines, workshops and many more. They are often the cheapest option, but are the most commonly bought style of bench. The classic workbenches allow for the attachment of interchangeable units due to the smart modular design. These workbenches are designed to hold loads of up to 300kg, and are perfect for work that requires you to be seated!
Cantilever Benches
As you can see from the image above, rather than having four legs, these are constructed to allow for maximum legroom and space underneath the bench. This means you can combine a variety of cabinets and trollies easily with a cantilever unit. You can often have these benches combined with electric height adjusters to suit your specific requirements, so say goodbye to manual adjusting. With a cantilever bench you can work with heavier loads, as they are designed to handle weights of up to 600kg!
Packing Tables
For higher max loads, the packing table becomes the ideal option for your custom ESD workstation. These come in a few different sizes to accommodate your needs, along with you being able to adjust its height. See the image above for an example of a packing unit, that has everything you would need, close to hand.
Upright Frame Workstations 
These are smaller stations that fits into smaller tight spaces. Once again, labs and other production environments will benefit from the compact size, with all 900mm accessories available for this compact unit. One of the main reasons you may want to consider one of these units is for their portability. They are mounted on wheels or casters, which give you the ability to adapt your working environment for other uses. These are a great option if you know that your workplace will be constantly needing to adapt for different processes.
Corner Modules
Making use of the edges of the room, corner modules connect two premium tables. These units are perfect if the space in your work area is limited. The connecting part that pieces the two units together has an additional supporting leg, allowing for higher capacity loads!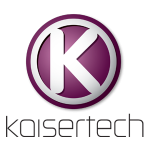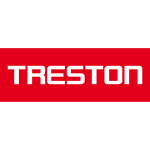 Brands Available
You may be interested to know what brands we can use to create your custom ESD benches. There are two you can choose from. The First is our own KT brand of workstations. These are manufactured to the highest quality standards, fit to purpose for a whole host of accessories that you could require. Kaisertech benches are also very competitively priced, with short lead times for delivery!
We also have a long standing relationship with Treston, supplying a wide range of their benches for many years now. For a better idea of which brand would suit your needs the best, it would be best to speak with our advisers.
How We Help Our Customers With Creating Their Custom ESD Benches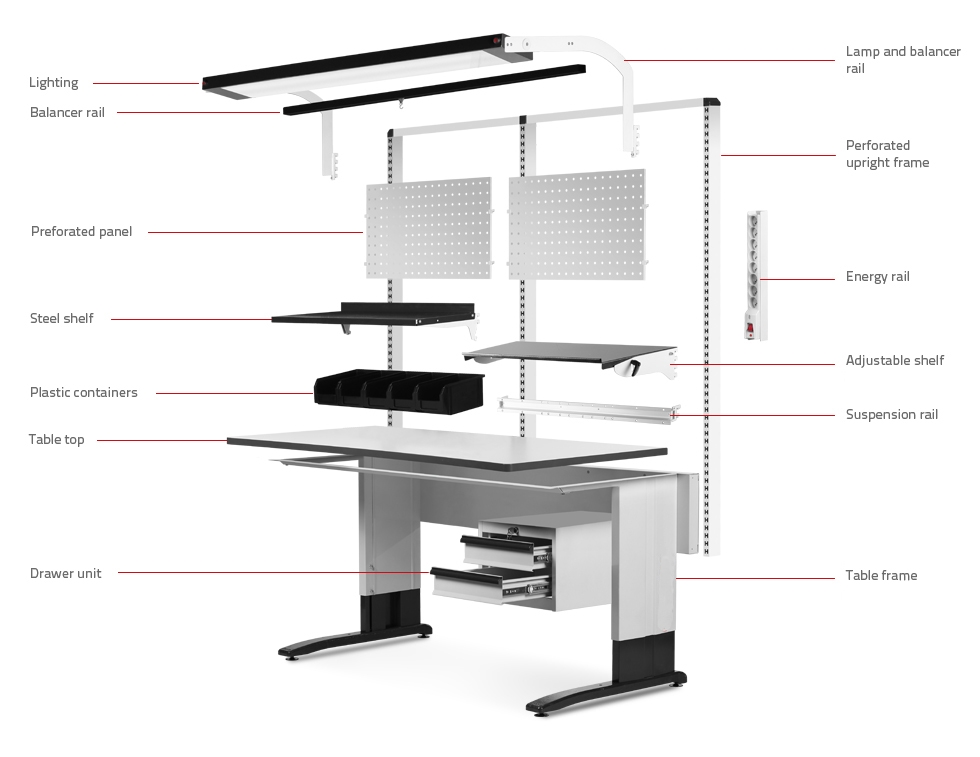 Kaisertech are not just simply providers of the product. We strive to immerse ourselves within our customers environments and hand tailor designs that create a bespoke order to your requirements.
Selecting types of bench (what do you need it for?)
Our first step in getting you the perfect workstation, is to see what your requirements are. Therefore, our experts need to know what we are working with dimension wise.
We need the answer to a few questions such as:
What is the project you are undertaking and why do you need to invest in custom ESD benches?
What outcome are you trying to achieve? Are you altering an existing set up or designing a new workspace?
What will be the main uses for the workbench? Will the design need a degree of flexibility so that it can be reorganised for a different use later down the line?
What are the main priorities for your new workstation?
What do you want to achieve from the workstation?
The answer to these questions will help us to determine the right style and type of bench for you. (You can see the styles available in the gallery above).
Select size & materials (provide us with specs and we can help)
Depending upon the type of bench you selected, it is then the question of what dimensions you need and what the bench will be comprised of. Simple use a tape measure to get the length and width of the room so that we can understand the space that we are working with.
Below is a list of our three most requested sizes for the Kaisertech brand of benches. However, we are not limited to just these sizes. Please contact our team and we can supply you with the perfect dimensions that suit your requirements.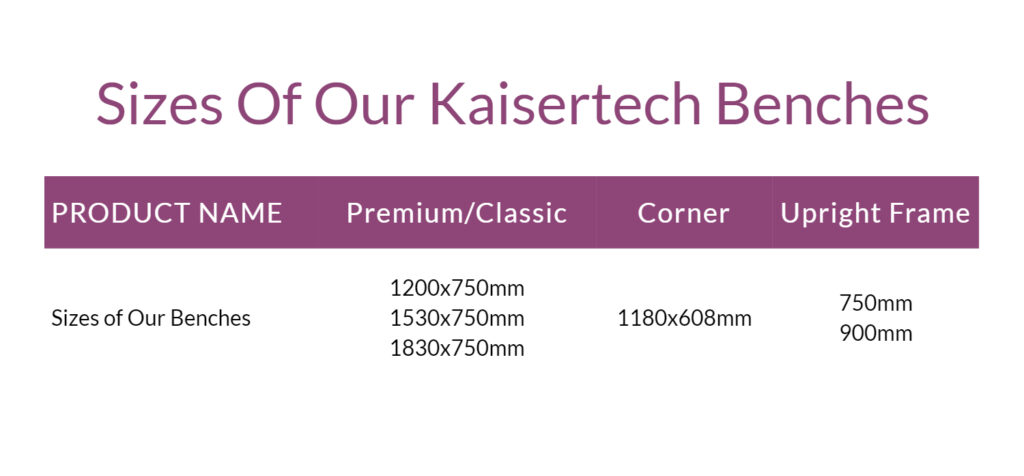 From the information supplied above, we can then begin mocking up the workstation that you need. Together, we can piece together the benches, ensuring that there is a perfect fit according to the dimensions of your workspace. By doing this, we ensure that you get the most ergonomic solution that meets your requirements.
Now Lets Discuss How We Can Further Optimise Your Custom ESD Benches!
 Once we have decided on the base structure for your ESD bench, the next step is to kit it out. When we do this, we always consider five main factors:
Is everything in reach? -

What tools will you need, can they be stored where everything can be easily accessed?

Does the workstation have enough light? - 

The right amount of lighting will increase the accuracy and productivity of the user. Consider if there is enough light in the room, or do you need individual lighting units attached to each of the benches.

Is the bench at the optimal height for the employee or yourself? -

Determining the answer to this will help us to decide whether a height adjustment or footstool will be required. Having the appropriate height adjustment will help allow you the flexibility to adapt to different process needs. Consider also whether the height adjustment you wish to add is electronically managed or a manual adjustment.

Can you transport goods too or from the workstation effectively? -

If there needs to be a lot of movement too and from the desk, Trollies and other storage containers may need to be considered.

Is the seating comfortable and optimal? -

As good as your workstation set up may be, you will always require the right seating.

Chairs in your working environment must be appropriate to support your employees for a variety of working positions.
When we ensure all of these questions have been satisfied, then we can both be satisfied that your workstation is complete. By ensuring that we pay attention to these, we can be confident that we have crafted you a custom working environment that boosts both productivity and aids in comfort!
Additional Accessories That Can Be Added
So, we sorted out the base, and have asked the 5 questions above to determine your additional needs. Now is the time to choose the add on, putting the finishing touches onto your custom ESD bench set. Rail by rail, our team can customise your build with a wide array of additional components. We have listed the main categories for these below:
Lighting 
Natural lighting is not always enough. When you or your employees are working with intricate parts of the production process, added artificial light is a must. When you are coming to the final part of your custom built workstation, you may wish to add a light source. Depending on he kinds of work you have told our team that you plan to undertake, our team can provide you with the perfect options with varying intensities. We can offer you either overhead or magnified lamps, each of which are an easy and functional addition to your workstation. Overhead or desk lamp, boosted accurate lighting or an improvement to general visibility. Take a browse of our workbench lights here!

Seated Accessories
Along with the benches, we also provide a means for you to sit at your new workstation. We can't provide you with a custom ESD bench and not offer you a way to sit at it. Our experts can walk you through the seats we have in stock, ones that offer ESD safe functionality along with ideal comfort for long seated stints behind your new workstation!

Workflow Attachments
There are also many additions to your bench that can help to improve practicality and functionality to yourself or the employee using the bench. Whether it assists in the comfort of the user or helps their day to day routine, we can show you a number of hand attachments that can make every day processes more comfortable. From waste bins to mounts for your laptops, browse our workstation accessories here!

Storage Points
No workstation is complete without a host of storage capabilities that allow you to take items off of display. All of the storage options that we can suggest to you are both modular and easy to use. From shelves, to cabinets or trollies, there are a plethora of options to choose from. Our team will give you suggestions if they deem them necessary based on the requirements you have given us. So be sure to be thorough when describing how you plan to use your new custom ESD benches!
View the storage options we have available here!

Why Choose Kaisertech For Your Industrial Furniture?
There are several key benefits that you get through using Kaisertech for your custom ESD Benches. We are adept at helping you dream up your perfect workstation. No matter how complex or simple. Our team can help you construct the bespoke ergonomic ESD workstation of your dreams.

Our 2020 Benching Projects
Throughout the last year, we have been privileged to work with our customers on a variety of large-scale projects, particularly when it comes to bench assembly.
Our entire methodology has always been to help our customers craft a tailormade and bespoke workstation that caters directly to their needs. We love working closely with our customers to build their workstation from the frame all the way to the accessories

1) A Fully Kitted Out Workstation 
One of the benefits of our benches are the ease with which you can add multiple accessories to create your ideal workstation. This was exactly what our first customer needed!
They required only one workbench for their specification. However, they needed this kitted out to oblivion with accessories.
Rails, shelves, containers and more. Our supplied bench was able to perfectly fit within the confines of their room. As you can see from the picture, our accessories allowed them to optimise the space they had, storing a plethora of equipment in a neat and orderly fashion.
Their workstation has taken shape perfectly, for optimal productivity!
2) Electronic Manufacturer Looking To Improve Efficiency
One of our favourite projects of the year, this customer needed to be kitted out with almost the entire suite of ESD furniture. They required a way to streamline their manufacturing process for largescale work they were looking to undertake this year. This meant kitting out several rooms with functional industrial furniture.
Knowing this, Kaisertech were tested with designing them an ESD safe environment that had the flexibility to configure differently when layout changes were needed.
Our first point of call was to select the optimal workbench. For this we relied on our Cantilever workbenches. These were the perfect fit due to their ability to withstand heavy loads of up to 600kg, and the modularity they offer.
For their production suite, we selected our classic ESD workbenches instead. That way we could easily attach multiple accessories such as LED task lighting, perforated panels and many more.
Our benches have given them the flexibility to evolve their workspace over time, with little hassle, due to our benches excellent modular design!
3) Large-scale Workspace Assembly
Not too long ago, we had the privilege of piecing together multiple workstations for this client. These have already been used for a number of processes due to their modular design.
They had a large room to work with, and we were able to fit 30 different units into the room (22 classic benches and 8 test benches). On top of this, we needed to ensure that a number of accessories were included, such as lights, balancers, shelves and more. This project turned out perfectly, and our client was delighted with the results (as you can see in the picture).
We love to work on projects such as this. Navigating any logistical challenges with the layout, and ensuring that the benches are capable of living up to the desired requirements of our customer. These are the tasks that we relish!
It delights us even more when we see the results turn out as great as they have in this instance. Knowing that our benches have already been proved their flexibility for the customer delights the entire Kaisertech team even more!