GX 120 ESD V2 Brushless screwdriver 0.2-1.2Nm 300-700rpm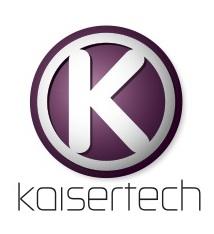 GX 120 ESD V2 shut-off brushless electric screwdriver
DESCRIPTION OF GX 120 ESD V2 SHUT-OFF BRUSHLESS ELECTRIC SCREWDRIVER
Equipped with a maintenance-free brushless motor, the GX 120 ESD V2 lever-start straight screwdriver is the solution for high-speed, low-torque assemblies.
It has advanced setting functions such as digital speed adjustment electronics or soft start.
Easily integrated on your production station, it can be locked remotely and sends the motor rotation and torque information required for counting screws.
We also offer a wide range of accessories to complete its installation (torque protection ring, suction nose, angle gear kit, pistol grip, etc.).
The GX 120 ESD V2 electric shut-off straight screwdriver allows you to perform your low-torque assemblies with precision. It is equipped with a lever start and a fast chuck type drive for ¼" female Hex bits.
BENEFITS OF GX 120 ESD V2 SHUT-OFF BRUSHLESS ELECTRIC SCREWDRIVER
Productivity
Digital speed adjustment
Extended features
High reliability
Surge and temperature protection
Quality
Brushless motor (maintenance free)
Start, reversibility and non-contact sensor shut-off
Soft shut-off mechanical clutch
LED indicator on the screwdriver for signaling and adjustment
ESD-free body
Comfort
Optimized ergonomics
Excellent weight / ergonomics ratio
Silent motor <70dBA
General Specifications
| | |
| --- | --- |
| Type of screwdriver | Shut Off brushless electric screwdriver |
| Min Torque | 0.2 Nm |
| Max Torque | 1.2 Nm |
| Min speed rotation | 300 tr/min |
| Maxi speed rotation | 700 tr/min |
| Drive Size | 1/4" F/Hex |
| Weight | 0.435 kg |
| Shape | Straight |
| Starting system | Lever |
| Power | Electric |
| Functionalities | ESD, |
| | |
| Suitable controller | XS40D (FA) |