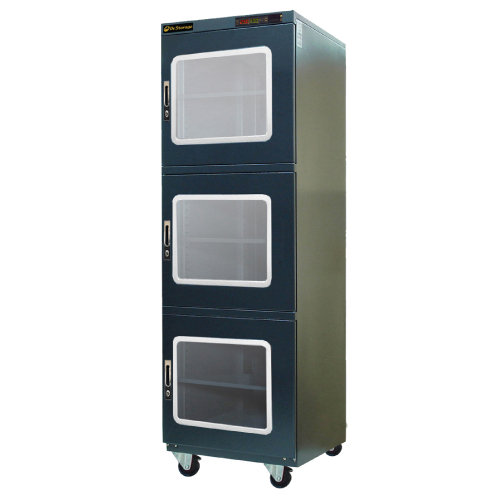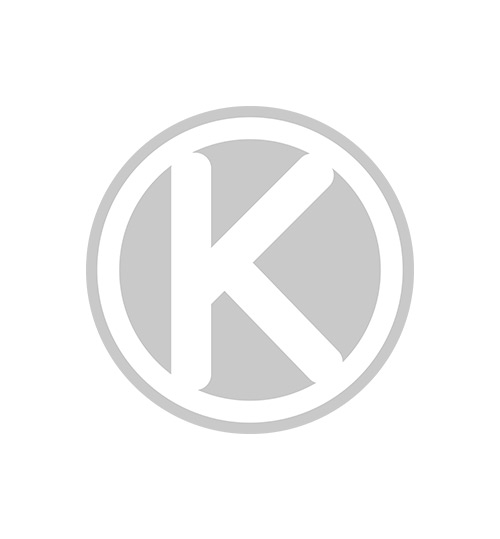 Dr Storage Dry cabinet X2B-600T with turbo dryers

Dr Storage Dry cabinet X2B-600T with turbo dryers
All Dr. Storage cabinets comply with J-STD-033B and have two or more drying modules, so that regeneration of drying media is automatic. Drying modules can be mixed and matched, and replaced in the field. QDA or Quick Dry Air modules are used as supplemental dryers to bring the humidity level down quickly and to add positive pressure inside the Dry Box. QDA dryers need compressed air for operation. Turbo dryers are high efficiency forced convection dryers. Also available are QDN or Quick Dry Nitrogen modules, which add positive internal pressure using nitrogen. These nitrogen-equipped models can be used alone or in conjunction with Turbo dryers to conserve nitrogen.
Features
All Dr. Storage Humidity Control Storage Systems Have These Features:
Turbo dry modules for faster drying
Serial port for data recording
Data recording management software
Antistatic package
Locking wheels & door for security
Adjustable shelves
Automatic Alarm light
Flash and Buzzer alarm will alert when the relative humidity or temperature exceeds the preset alarm value
How does it work?
How Dr. Storage Products will improve your manufacturing yield:
1. Dry Storage: moisture sensitive SMD packages exposed in the air should be stored in Dr. Storage X2E or T40 series for resetting the floor life. For example: if MSD parts of MSD Level 4, 5 and 5a are exposed for less than eight hours, they can be stored in a dry cabinet for resetting the floor life. However, if their exposure time is longer than eight hours, the SMD packages should be stored at 40Ì´åÁX in a T40 Baking Dry Box to reset the floor life.
2. Alarm Hygrometer: The temperature and humidity of the production line should be kept stable. Adapt an Alarm Hygrometer HT-5B or HT-1B to alert the engineers. Futhermore the centralized network monitor function can help engineers to manage 32 sets Alarm Hygrometer at a PC.
3. Data Recording: It is important to verify that the condition of storage complies with the J-STD-033B. The user can connect laptop computer directly to the RS232 port of the cablnet to acquire the data or use our data logger to record the data. With our data recording function, the historical fluctuation of relative humidity and temperature can be shown clearly in the graph.
4. The floor life of the Moisture Sensitive Devices can also be calculated in the software. This uniquely patented function can easily verify if the SMD packages are stored at proper condition. It is very convenient for those who carry out quality assurance procedures.
Applications
Dr. Storage is ideal for all these applications:
Storing & drying ICs prior to placement.
Drying and storing multilayer PCBs, either before or after placement.
Humidity-free storage of film and other materials used in PCB fabrication.
Effective prevention of oxidation of PCBs stored for bottom-side mounting after completion of topside mounting.
Desiccant automatically regenerates, thus desiccant level is continuously maintained.
Contamination-free even drying at room temperature of washed LC glass boards.
Humidity-free storage of quartz crystals and electrode adhesives used in the manufacture of quartz oscillators.
Dry storage of moisture-absorbing materials (epoxy resins, chemicals and adhesives).
Low humidity storage of electronic components to prevent oxidation.