Hios BLOP-STC3 Screw Counter Power Supply
£725.00 (exc VAT)
(£870.00
inc VAT)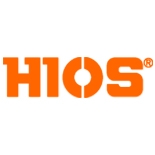 The number of screws to be tightened can be set from 1 to 99, with the remaining number counted down after each screw is tightened.
A buzzer will sound when the final screw has been tightened to notify you of screw tightening completion.
The countdown number is automatically reset after all screws have been tightened so that work can start on the next job immediately. The screwdriver will not be operable until the next "work set confirmation" SET signal is input (not applicable to SC3 Series).
Prevents confirmation tightening, additional tightening and secondary tightening from being counted.
Can be used as a normal power supply by disabling the count function. (Applicable only to BLOP-STC3 and CLT-70STC3)
*No drivers are supplied with this power supply.
---
| | | |
| --- | --- | --- |
| Compatible Screwdrivers | BLG-BC2 series | BLG-4000BC2/BLG-5000BC2/BLG-5000BC2-HT |
| | BLG-BC1 series | BLG-5000BC-15/BLG-5000BC-20/BLG-4000BC1/BLG-5000BC1/BLG-5000BC1-15/BLG-5000BC1-18/BLG-5000BC1-HT |
| | BLG series | BLG-4000-OPC/BLG-5000-OPC/BLG-5000-15-OPC/BLG-5000-OPC-18/BLG-5000-OPC-HT |
| | BL series | BL-2000-OPC/BL-3000-OPC/BL-5000-OPC/BL-5020-OPC/BL-7000-OPC |
General Specifications
| | | |
| --- | --- | --- |
| Connectable screwdrivers | | for one screwdriver |
| Primary input power source | | AC100-240V(47-63HZ) |
| Secondary output voltage | | HI(2):DC30V、LOW(1):DC20V (2-step switchable) |
| Weight (g) | | About 330g |
| External Dimensions (mm) | | 71.5(W)×146(D)×42.6(H) |
| Accessories | | Power supply cord 1.8m (1pc), Flat 2P conversion plug (1pc) (only for 100V), Mounting hardware (2pcs), Mounting screws (4pcs) |
| Plug type | | A/A-2/A-3/C/BF/S |
| Compatible Screwdrivers | BLG-BC2 series | BLG-4000BC2/BLG-5000BC2/BLG-5000BC2-HT |
| | BLG-BC1 series | BLG-5000BC-15/BLG-5000BC-20/BLG-4000BC1/BLG-5000BC1/BLG-5000BC1-15/BLG-5000BC1-18/BLG-5000BC1-HT |
| | BLG series | BLG-4000-OPC/BLG-5000-OPC/BLG-5000-15-OPC/BLG-5000-OPC-18/BLG-5000-OPC-HT |
| | BL series | BL-2000-OPC/BL-3000-OPC/BL-5000-OPC/BL-5020-OPC/BL-7000-OPC |