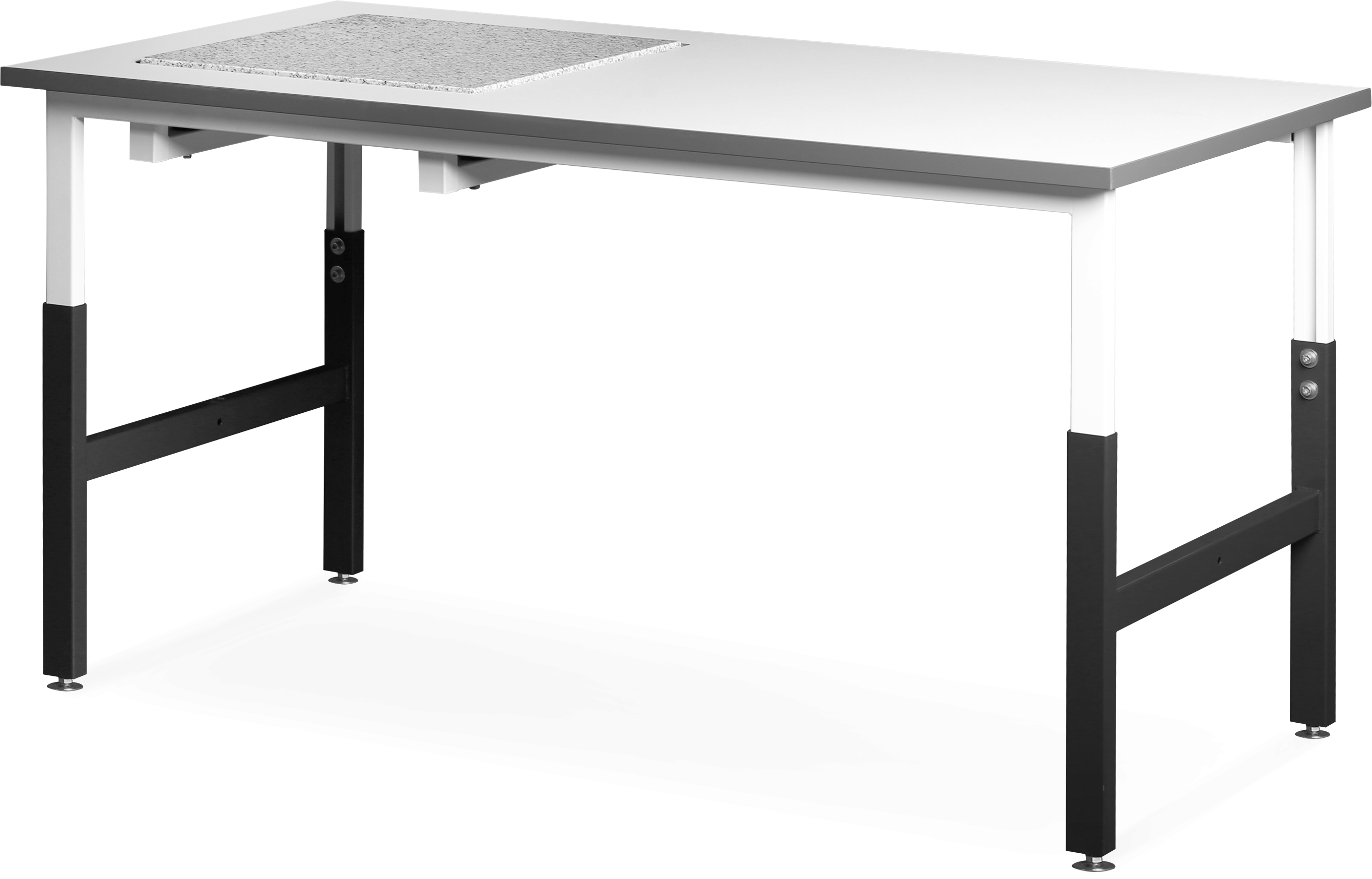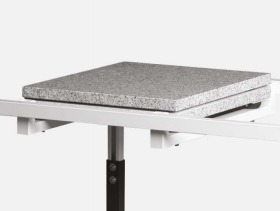 Kaisertech ANTI-VIBRATION Workbench

Kaisertech ANTI-VIBRATION Workbench
Anti-vibration table is an essential element of every laboratory.
In order to ensure consistent and proper operation of scales microscopes and measuring devices they are placed on a specially designed granite plate.
All types of vibration that may affect the operation of the devices (generated by other devices in a laboratory or transmitted through the floor) is eliminated thanks to vibroisolators on which the plate is mounted.
| | | |
| --- | --- | --- |
| Catalogue number | Width | Depth |
| RF-030-15375-9003 | 1530 | 750 |
| RF-030-18375-9003 | 1830 | 750 |
BENEFITS

Modularity. The furniture is constructed as a system subject to almost any expansion, which allows its use in many applications, e.g. warehouses, production lines, lecture halls

Very high quality and high load capacity
APPLICATION

ESD industrial furniture is used in such areas as:

- Industry (manufacturing and service companies) - many industries, i.e. electronics (furniture with antistatic protection), medicine, pharmacy, heavy industry, etc.

- Commercial activities: warehouses (including advanced transport systems, FI - FO), exhibitions, archives, etc.

- R&D and education centers, laboratories

- Scientific and research institutions - training rooms, lecture rooms, archives, offices, etc.

- State institutions - a wide spectrum of applications